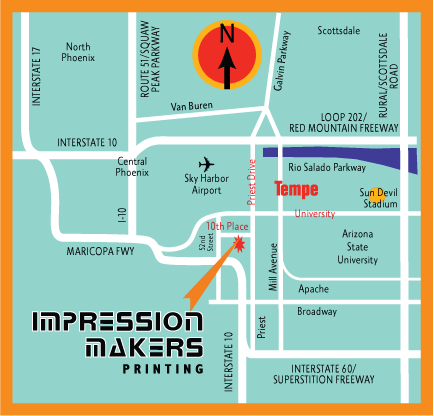 This site includes many functions that allow you to work with us at the Impression Makers from your office or home. Of course, it's sometimes still necessary (or preferred) to conduct business in-person. That being said, we've provided the necessary information to locate us. Or, if you would like, come on in for a tour of the plant!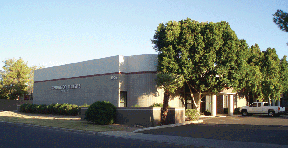 1505 West 10th Place
Tempe, AZ 85281
South of University Dr.
West of Priest Dr.