Variable Text and Photo Imaging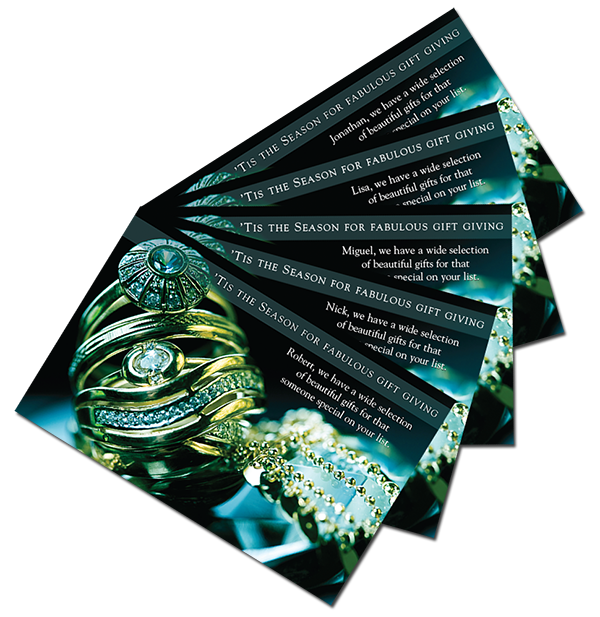 Just send us your mailing list and file and we'll fill in the "blanks" with your supplied information. Every piece you mail can be personalized to the recipient in more than just the address line. Variable image is also available.
Need help or tips on design? We're here to answer your questions or design your product. Just give us a call!